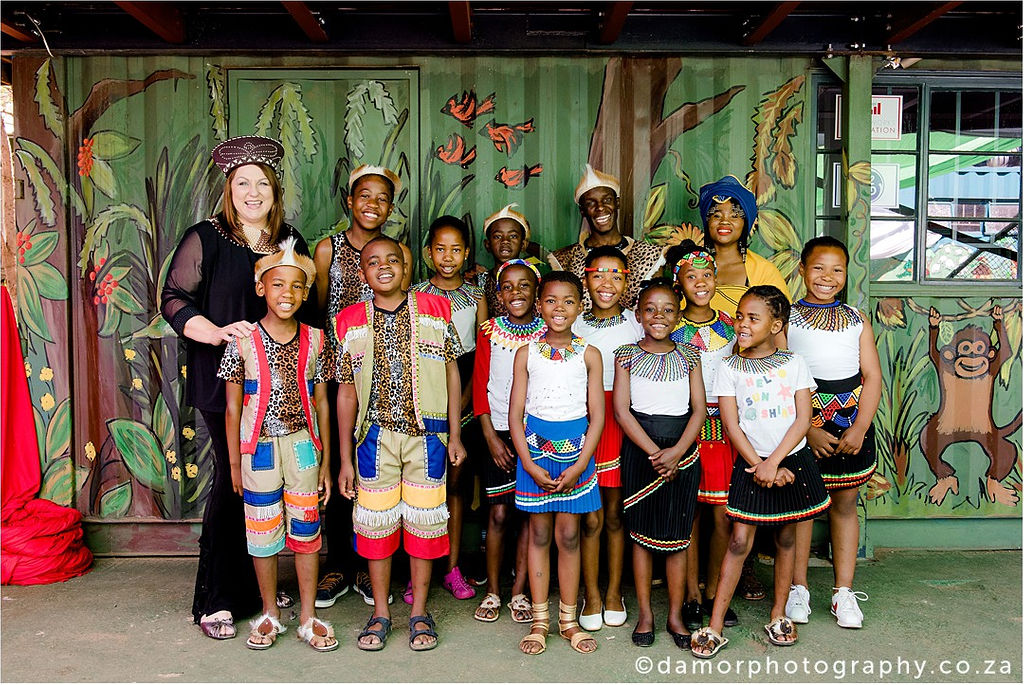 The
Viva
Children's
Choir 
The Choir was established in 2018 and began to give performances e.g. The St. Stephens Sunninghill Parish and the Hatfield Christian Church's Market as well as Viva events.  
In 2019 a select group of 12 members were chosen and began training for a Concert Tour to Holland and Germany in December 2019.  The Choir charmed audiences where-ever they went and the foundations were laid for future tours.  They also performed on Television in South Africa and at the Annual Viva Graduation and Year End Ceremony. 
The Choir sings with Viva's Chief Executive, Meleney Kriel, a musician and soloist in her own right, with two Gospel albums to her name. The unique combination of the children's voices and Meleney's energetic and powerful vocal abilities, make the performances a pleasure for audiences. 
The Choir continued to practice as soon as the school opened and although they were not able to perform, due to Covid 19 restrictions, another 10 members were added to the choir. 
The Choir Director, Taki Malepane, continues to give music lessons at the school twice a week and trains the choir.